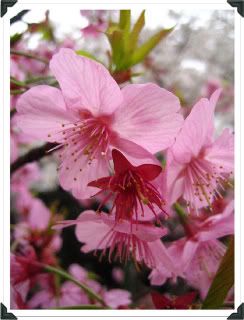 Sakura flowers in full bloom

To kick off, one of the "must do" when you visit Japan is to experience Hanami (flower viewing). It usually starts around end of March all the way to early April. Also, different regions start to bloom at different time, and it usually ends with Hokkaido which is the northern most region

If you want to for Hanami in Tokyo, the best date to touchdown in Tokyo is around 30th March. I had a chance to experience this 2 years ago and decided on visiting the Shinjuku Gyoen during my stay there. It is just a short 10 minutes walk from the Shinjuku Train station and I found my way there rather easily. :)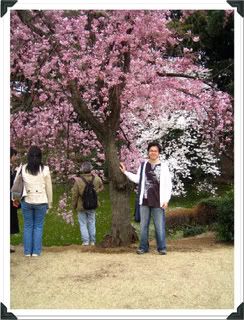 Posing beside a beautiful Sakura Tree

Usually, you can set aside about 1 1/2 - 2 hours for Hanami, depending on how fast you walk around the huge garden. I took about 2 hours but spent most of my time taking photos. You will also notice many office workers sitting on mats eating snacks and drinking beer. I guess that they really know how to enjoy, heh. I've heard of other gardens (Gyo-en or Ko-en in japanense) that boast a scenic view of sakura flowers, such as Ueno park. Surprisingly, I didn't smell much fragrance at the park though.
Sakura themed Snacks - Mochi

Not surprisingly, Japanese are also cashing in on the Sakura season. I bought myself a mochi (soft, sweet snack) box. Inside it contained 4 sticks for 6 USD. Well, expensive for some but I just had to try it. There were also other snacks like candies and gum but they were not to my liking. Anyway, I was on a budget there. More coming up on my next entry....